Nestled amidst the picturesque landscapes of North Carolina's Research Triangle, Raleigh stands as a city that effortlessly marries history, innovation, and Southern charm.
As the vibrant capital of North Carolina, Raleigh boasts a diverse range of attractions that cater to all interests and tastes.
From historic landmarks steeped in stories of yesteryears to cutting-edge museums and breathtaking parks, Raleigh offers a captivating array of experiences that leave both locals and visitors enchanted.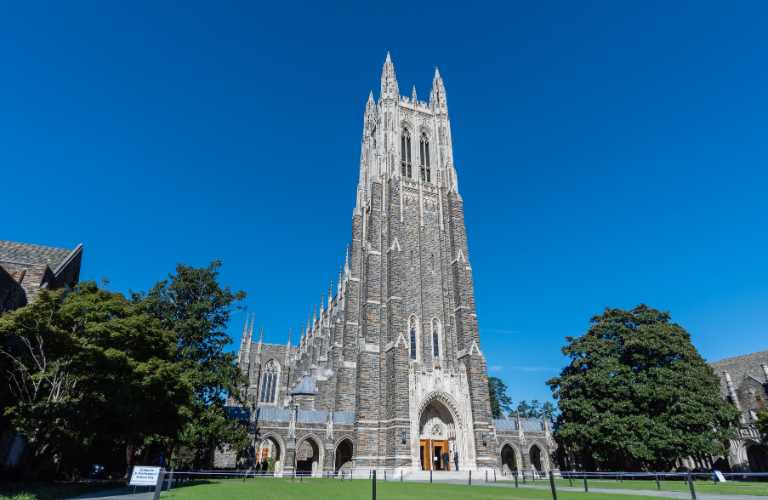 In this enthralling journey, we embark on a tour of Raleigh's top 10 best places to visit. Whether you're an avid history buff, a connoisseur of arts, or an adventurer seeking nature's solace, these exceptional destinations promise unforgettable memories and a profound appreciation for Raleigh's distinctive allure.
Join us as we delve into the hidden treasures and renowned landmarks that define Raleigh's identity. From the stately North Carolina State Capitol to the spirited downtown district and tranquil gardens, this curated list offers a comprehensive guide to the 10 best places to experience in Raleigh.
1. North Carolina Museum of Art
An art lover's paradise, the North Carolina Museum of Art houses a vast collection spanning centuries and continents. From classical European masterpieces to contemporary gems, the museum showcases a diverse array of artworks and sculptures. Stroll through the museum's serene outdoor park, featuring stunning installations, and immerse yourself in a world of artistic wonders.
2. Historic Oakwood
Step back in time and wander through Historic Oakwood, a charming neighborhood lined with beautiful Victorian and Queen Anne-style homes. The district boasts well-preserved architecture and offers guided tours that delve into the fascinating stories of its past residents.
3. Pullen Park
A beloved Raleigh institution, Pullen Park offers a delightful escape into nature within the heart of the city. The park features pedal boats, a miniature train ride, and a historic carousel that enchants visitors of all ages. Surrounded by lush greenery and serene lakes, Pullen Park is an idyllic spot for family outings and leisurely strolls.
4. Marbles Kids Museum
A haven for young explorers, Marbles Kids Museum delights children with interactive exhibits, engaging activities, and hands-on learning experiences. Whether they're creating art, exploring science, or embarking on imaginative adventures, Marbles ensures a day filled with laughter and learning.
5. North Carolina Museum of Natural Sciences
Fascination awaits at the North Carolina Museum of Natural Sciences, the Southeast's largest natural history museum. Engage with dynamic exhibits, including a life-size Acrocanthosaurus skeleton and the incredible Nature Research Center, where science comes alive through captivating displays.
6. Dorothea Dix Park
Discover tranquility at Dorothea Dix Park, an expansive green space that offers sweeping views of Raleigh's skyline. Embrace the serenity of the gardens, go for a bike ride, or enjoy a picnic while relishing the peaceful ambiance of this urban oasis.
7. Historic City Market
A bustling epicenter of Raleigh's culture and commerce, Historic City Market beckons visitors with its lively atmosphere and diverse offerings. Meander through the cobblestone streets, explore boutiques, and savor the delectable cuisine at local eateries.
8. North Carolina State Capitol
Immerse yourself in history at the North Carolina State Capitol, an architectural masterpiece and a symbol of the state's past. Explore its grand chambers and stroll through the picturesque Capitol Square, where monuments and gardens pay homage to significant moments in North Carolina's history.
9. Umstead State Park
Escape the city's hustle and bustle in Umstead State Park, an expansive natural haven that encompasses forests, lakes, and hiking trails. Embrace the tranquility of nature, spot wildlife, and relish outdoor activities like fishing and picnicking.
10. Neuse River Trail
Embrace Raleigh's natural beauty along the Neuse River Trail, a scenic greenway that stretches for miles. Whether you're cycling, jogging, or simply taking a leisurely walk, this trail offers a rejuvenating journey through the city's scenic landscapes.
Conclusion:
Raleigh's diverse tapestry of attractions ensures that every visitor can find something enchanting in the city. From immersing oneself in art and history at museums and historic districts to embracing nature's splendor in parks and trails, Raleigh leaves an indelible mark on the hearts of those who explore its captivating destinations.
As Raleigh continues to evolve and thrive, its commitment to preserving its heritage and embracing innovation ensures that visitors will find fresh experiences with each visit. So, come and relish the unique charm of Raleigh's top 10 best places, leaving with cherished memories and a desire to return for more enchanting adventures in the City of Oaks. Happy explorations!